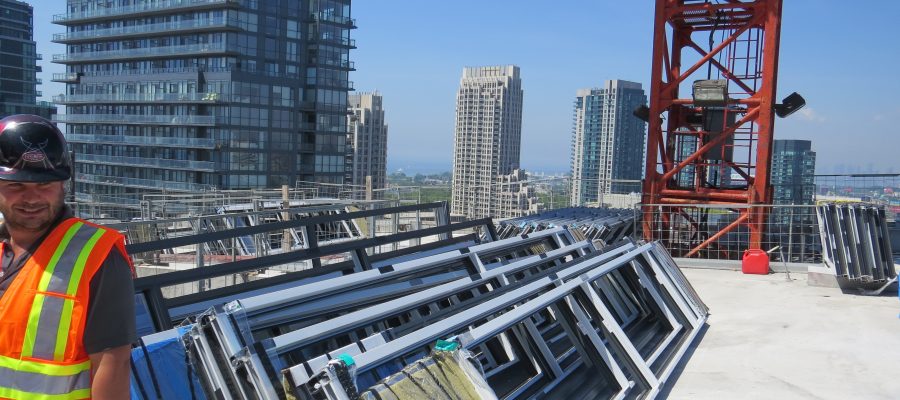 NEW BUILDS
At Dufferin Roofing, our knowledgeable estimators work closely with owners, general contractors and consultants to ensure the new construction project complies with all specifications. Meeting with the client onsite to review the project, the submittal of documentation, and safety requirements, are all part of the initial preparation performed.
We seek to get involved early in the design phase so that we can manage the project more efficiently, provide effective building solutions, and identify challenges early on to mitigate design changes after construction. This involves detailed pre-construction planning crucial to successful construction and on-time delivery, and allows the client and team a clear pathway to the bidding process, construction phase, and through to completion.
Professional Staff
Along with our project managers in the field, our team works together with the client to insure the project stays on schedule and assist in resolving technical issues as they arise during the construction process. Workplace safety is always a top priority, with all employee's fully trained with up to date certifications.
Over 50 years of roofing experience
Certified for any type of roofing system
Insurance Liability
Union Workers
24/7 Service and Support